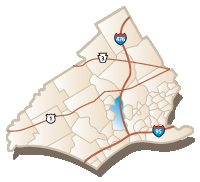 Nether Providence Township
214 Sykes Lane
Wallingford, PA 19086
Phone: (610) 566-4516
Fax: (610) 892-2890
Web: www.netherprovidence.org


Nether Providence Township is a township in Delaware County, Pennsylvania, United States. Many residents refer to the township by the name of its largest community, Wallingford. The population was 13,456 at the 2000 census.
At A Glance:
Area: 4.7 square miles
Population: 13,456 (2000 Census)
Distance to Center City Philadelphia: 17.8 miles
School District:
Wallingford-Swarthmore
Nether Providence Township WebLinks:
South Media Fire Co.

Garden City Fire Co.

Baseball & Softball Assoc.

Soccer Assoc.